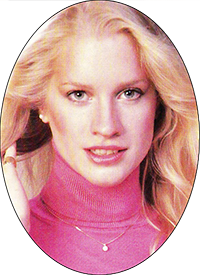 SPRINGS are the most delicate of all the seasons, yet they need colors that are alive. When you shop, think clear, warm (yellow undertone) and crisp. You are best in light true colors and clear warm colors from pastel to medium intensity. Your colors are the hardest to find because they must be clear, never muted, and not too dark. Because of your delicate beauty, you remain ageless – a compensation for having to search a little harder for your colors.  The very fair, delicate Spring is overpowered by too much of her brightest colors, such as bright golden yellow, bright yellow-green, and sometimes even clear red and violet. For her, these are accent colors – a sash around a sun hat. By contrast, the Spring with stronger coloring (usually a brunette or red-head) looks great in a whole dress of bright yellow-green or yellow, but looks pale in her lightest colors or even camel. These are best when mixed or used as accessories.  All Springs should avoid black, pure white, colors with blue undertones, dark and muted colors.
You may wear black in prints unless you are very fair.
USE YOUR COLOR SWATCHES AS A GUIDE. SEE IF THE SWATCH BLENDS WITH THE GARMENT AND IS APPROXIMATELY THE SAME INTENSITY.
COLORS
White – Ivory, Cream, Soft White
Beige – Clear warm beige, wheat
Gray – Warm, clear, light gray
Brown – Camel, Milk Chocolate, Medium Golden Brown
Black – No Black
Navy – Light Clear Navy
Blue – Light True Blue, Periwinkle Blue, Sky Blue, Medium Clear Blue
Turquoise – Clear Aqua, Medium Warm Turquoise
Green – Clear Yellow – Greens, pastel to bright
Orange – Light Oranges, Peach, Salmon, All Corals, Light Rust (red – heads)
Pink – All Peachy (yellow) Pinks
Red – Clear Red, Orange – Reds
Burgundy – No Burgundy
Yellow – Clear Golden Yellow
Purple – Medium Violet, Blue – Violet
Gold – Clear Gold, Butter
Silver – No Silver
Jewelry Gold, Ivory – tone pearls, stones from your color palette
NEUTRALS
Winter White, Ivory, Cream, Clear Warm Beige, Clear Gold, Camel, Clear Tan, Light, Clear Warm Gray, Light Clear Navy
NEUTRALS form the foundation of your wardrobe because they go with everything. Choose your most flattering Neutral or Basic colors for your coat, suit, jacket and basic dress – the clothes worn closest to your face. Any of your NEUTRALS may be used for skirts, pants, shoes and bags.
BASICS
Light True Blue, Clear Red, Orange-Red, Coral, Periwinkle
BASIC COLORS are versatile and go with many others and can sometimes be used in place of a NEUTRAL.