YOUR PERSONAL PRINT KIT
I hope you will love your Printed Color Kit and use it to shop for clothes, makeup and accessories and receive the most compliments ever.
A FULL PAGE OF COLOR SWATCHES in YOUR season. (Hang it in your closet.  Use it with your Kindle.)
Spring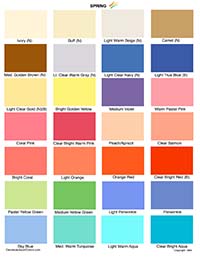 Summer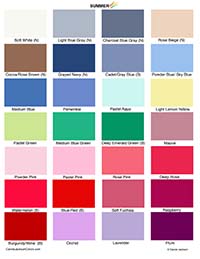 Autumn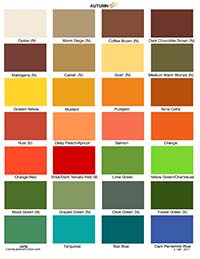 Winter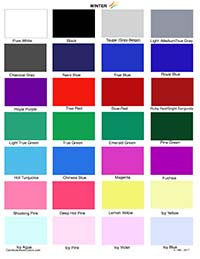 PANELS OF SWATCHES for you to cut along the dotted lines and assemble for shopping.  The panels fit inside a checkbook pocket or you can punch a hole in the upper left corners and use a safety pin or paper fastener to attach them and fan out.  The panels include shopping information on Neutral and Basic Colors for your wardrobe, as well as shoes, bags, jewelry, makeup and hair color.
Spring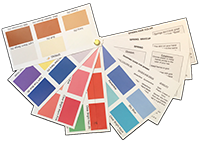 Summer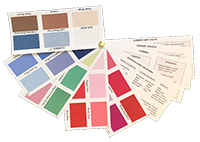 Autumn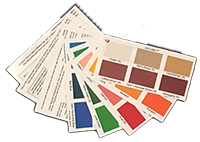 Winter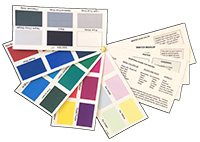 MINI SWATCHES to accordion fold and keep with you all the time.
Spring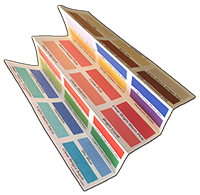 Summer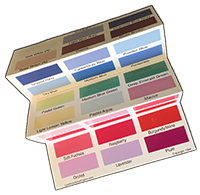 Autumn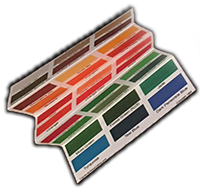 Winter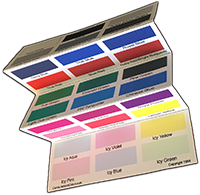 COLOR GUIDE FOR YOUR SEASON'S MAKEUP
Spring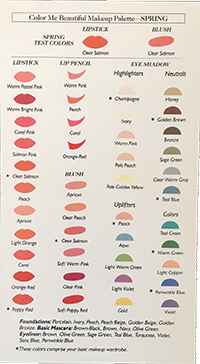 Summer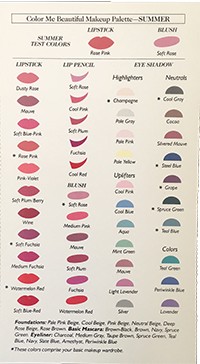 Autumn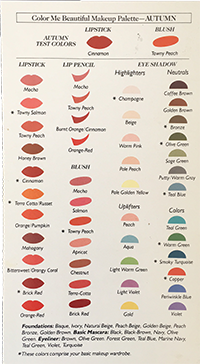 Winter
SHOPPING WITH YOUR COLORS
Spring Print Kit
SPRINGS are the most delicate of all the seasons, yet they need colors that are alive. When you shop, think clear, warm (yellow undertone) and crisp. You are best in light true colors and clear warm colors from pastel to medium intensity.
Summer Print Kit
SUMMER is the pastel woman and the woman who wears soft neutrals especially well. You should think blue, rose and soft. Even though you may be a Summer who favors her bright colors, you are still looking for softness rather than sharp contrast.
Autumn Print Kit
You AUTUMNS have the easiest shopping because you can wear both muted and clear colors, and your colors are readily available. Your colors have yellow-undertones. When you shop, think warm, rich, deep, blended.
Winter Print Kit
THE WINTER woman is best in clear colors and sharp contrasts. Strive to stay snappy and never wear muted, powdered tones. When shopping think true, blue, and vivid, sharp, clear or icy. Avoid all muted, dull tones.